© Blue Cherry Financial Training 2004-2017
DipFA ®, CeFA ® and CeMAP® are registered trademarks of LIBF. Use of these marks by Blue Cherry Financial Training does not imply any endorsement of our training courses by LIBF.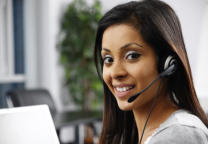 We have been teaching the CeMAP® qualification since it was first
introduced during the late 1990s.In addition to providing training for some
of the UK's best known banks, we are specialists in developing individuals
who are new to the industry to become independent advisers running their
own businesses.
Expertise Within The CeMAP® Training Sector
The directors have over 30 years' experience within the financial services
sector, including the roles of mortgage adviser and financial adviser, both
tied and independent.
Expertise Within The Financial Services Sector
The directors are both registered members of the Institute of Financial
Services, which is the body responsible for the CeMAP® qualification.
SIX REASONS TO PUT YOUR TRUST IN
BLUE CHERRY FINANCIAL TRAINING
WE HATE SPAM AND UNSOLICITED CALLS JUST AS MUCH AS YOU DO,
SO YOU CAN BE ASSURED THAT WE WILL NEVER SHARE
ANY OF YOUR DATA WITH ANYONE
CeMAP® Training Nottingham
Plus FREE Interactive CeMAP® Software Package
Plus Guaranteed Internal Job Interview
(We are currently recruiting novice mortgage advisers)
20% Dual Booking Discount - Cost £395
CLICK ON ANY OF THE NAME TABS TO VIEW A DIFFERENT TESTIMONIAL
Testimonials
(More Available On Request)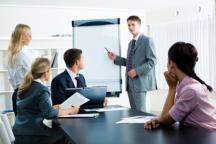 Guaranteed Interview Within Our Organisation
Nobody in the UK has developed more new starters to become mortgage
advisers than our Managing Director, and this journey begins with the
CeMAP® qualification. For those who request it, we will guarantee an
internal interview for the role of Mortgage & Protection Adviser.
Expertise Within Mortgage Broker Development
In addition, the Managing Director has held directorships within multiple
national mortgage and financial adviser networks, the largest of which
supported over 2,500 advisers located throughout the UK.
The directors fully abide by the Institute of Financial Services Code of
Conduct, which demands an ethical approach from training providers.